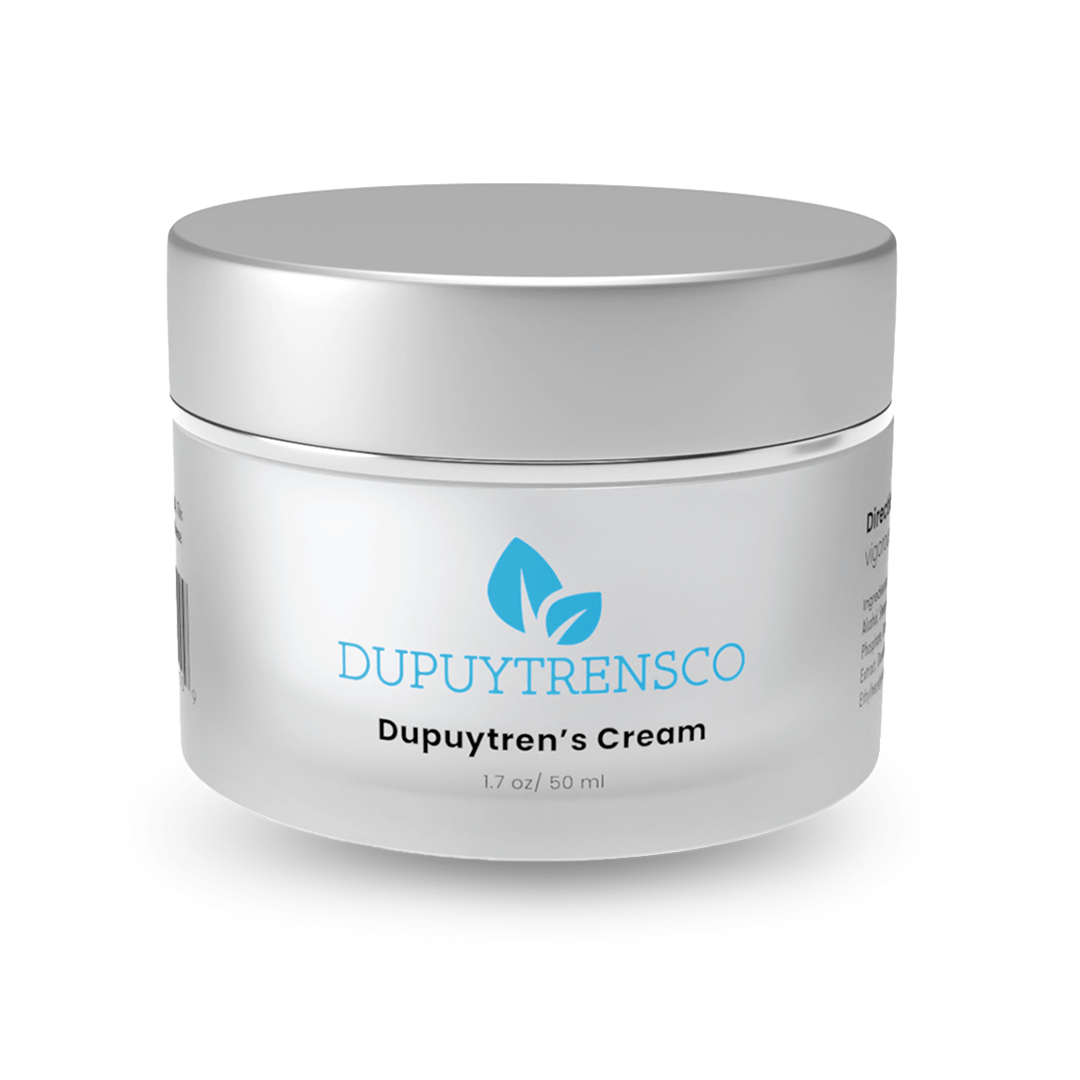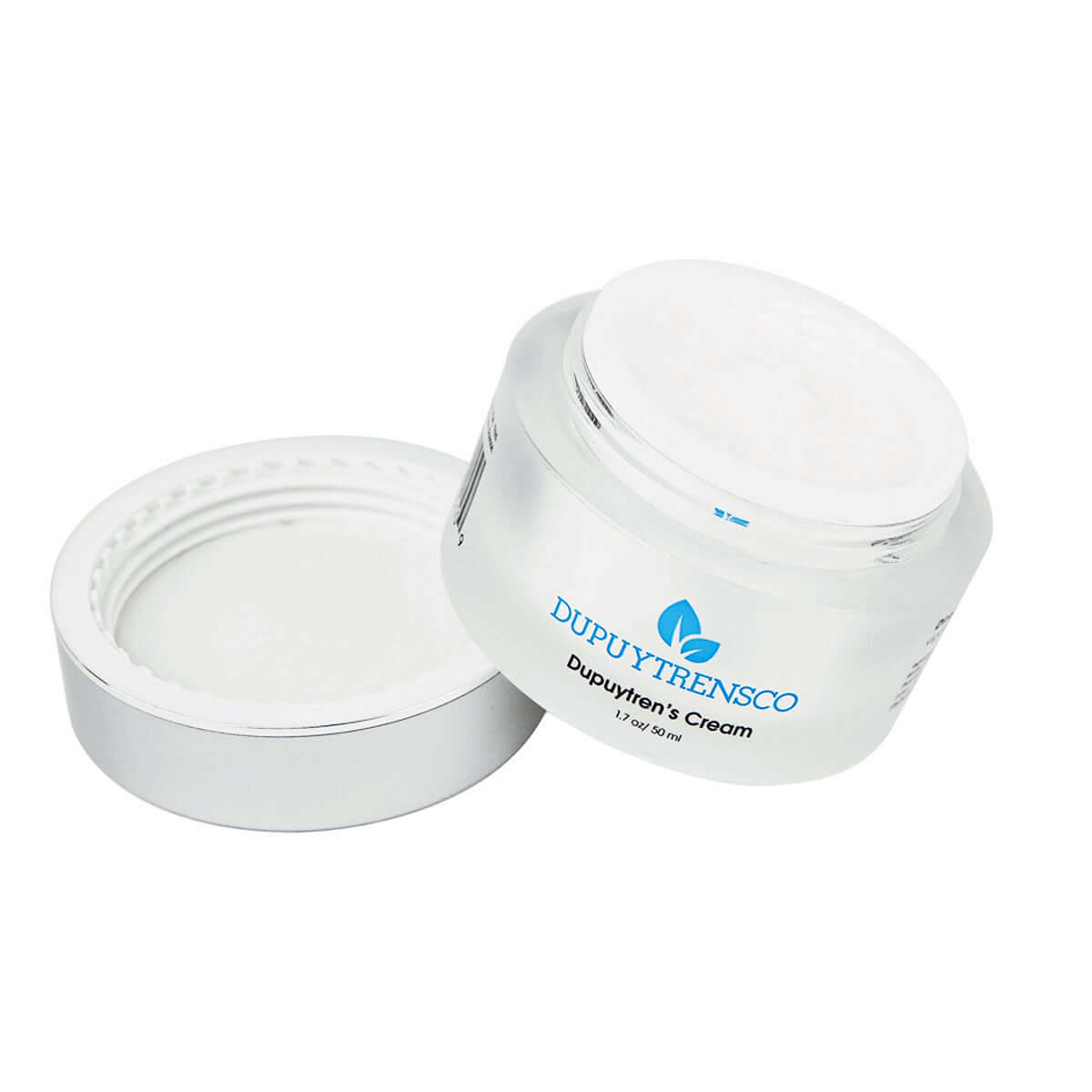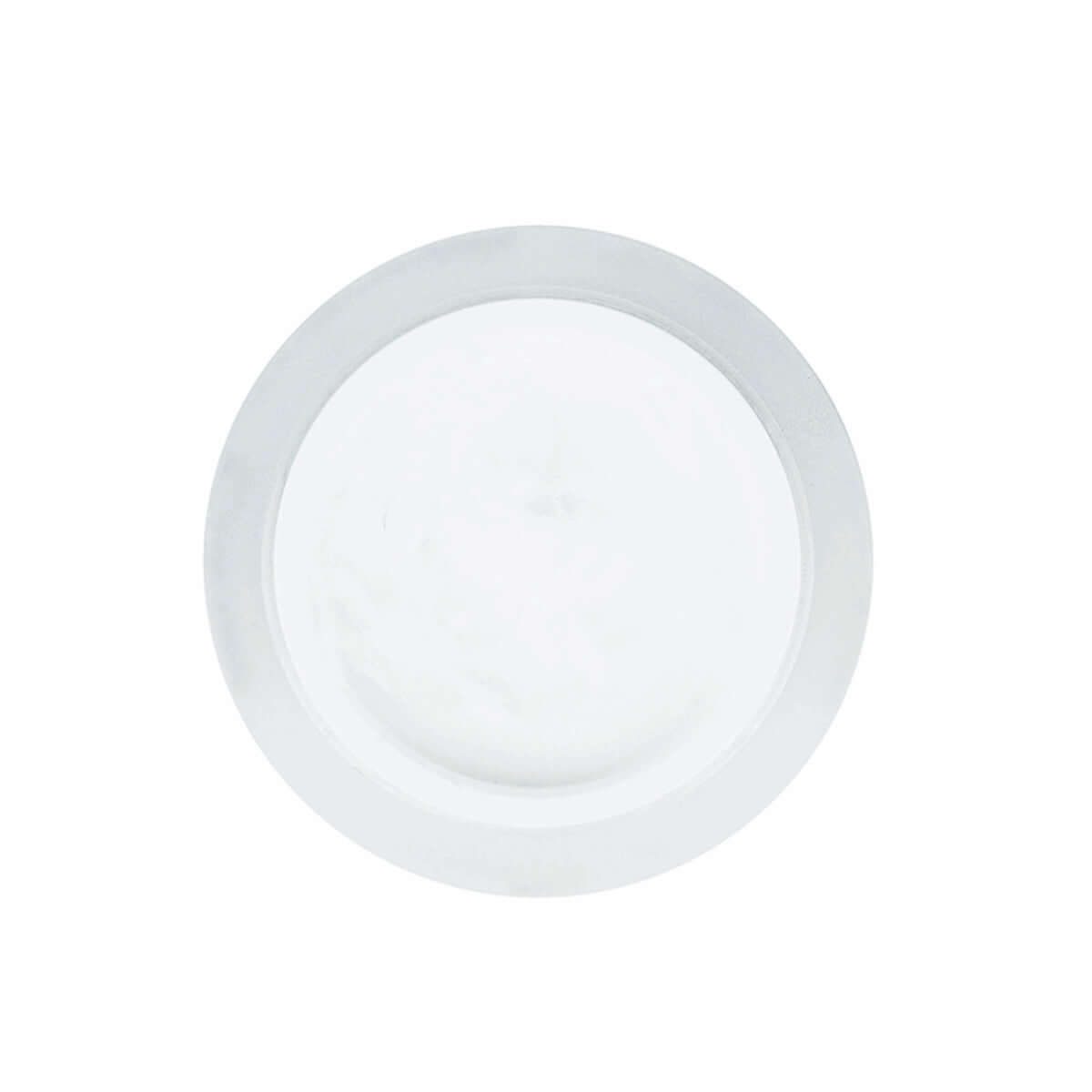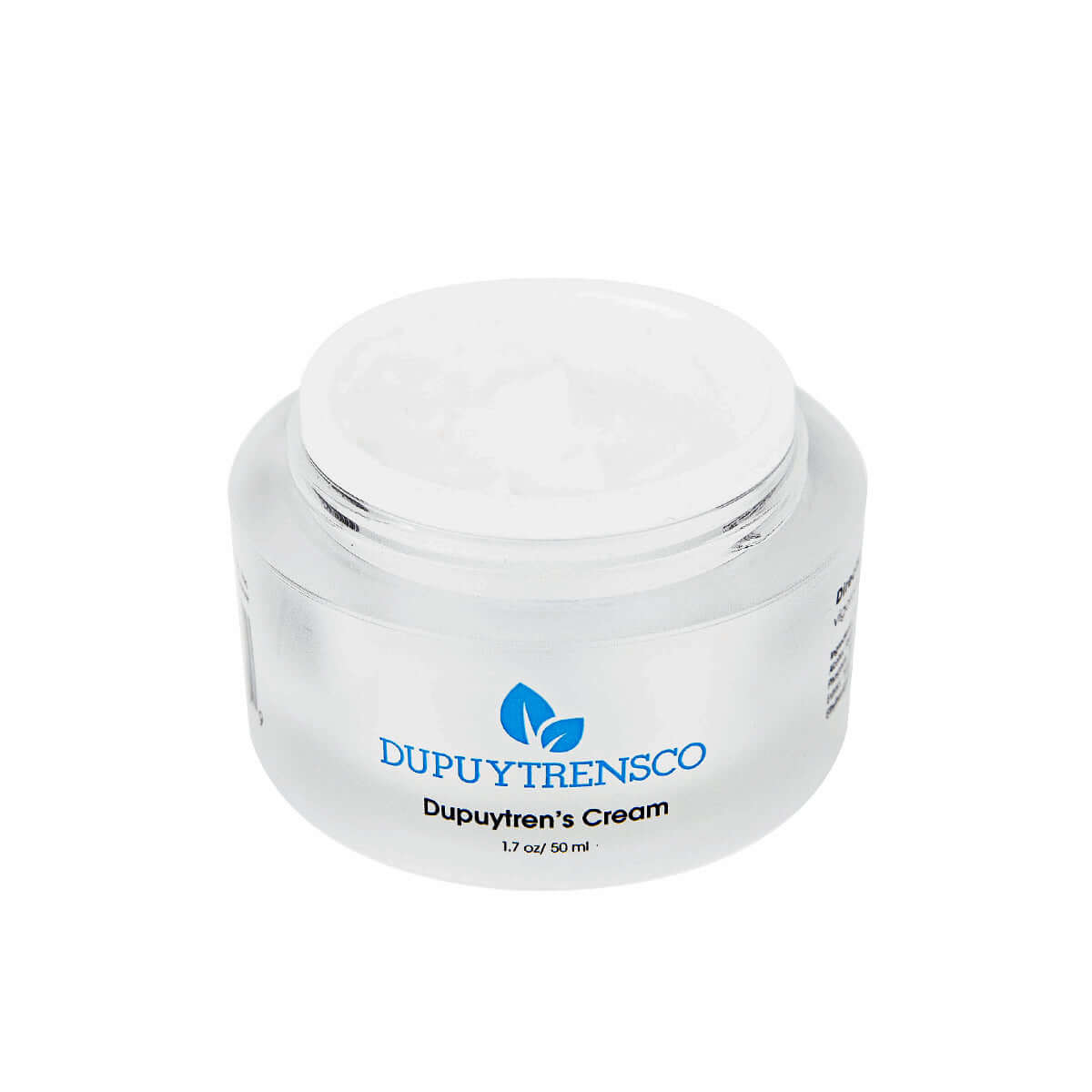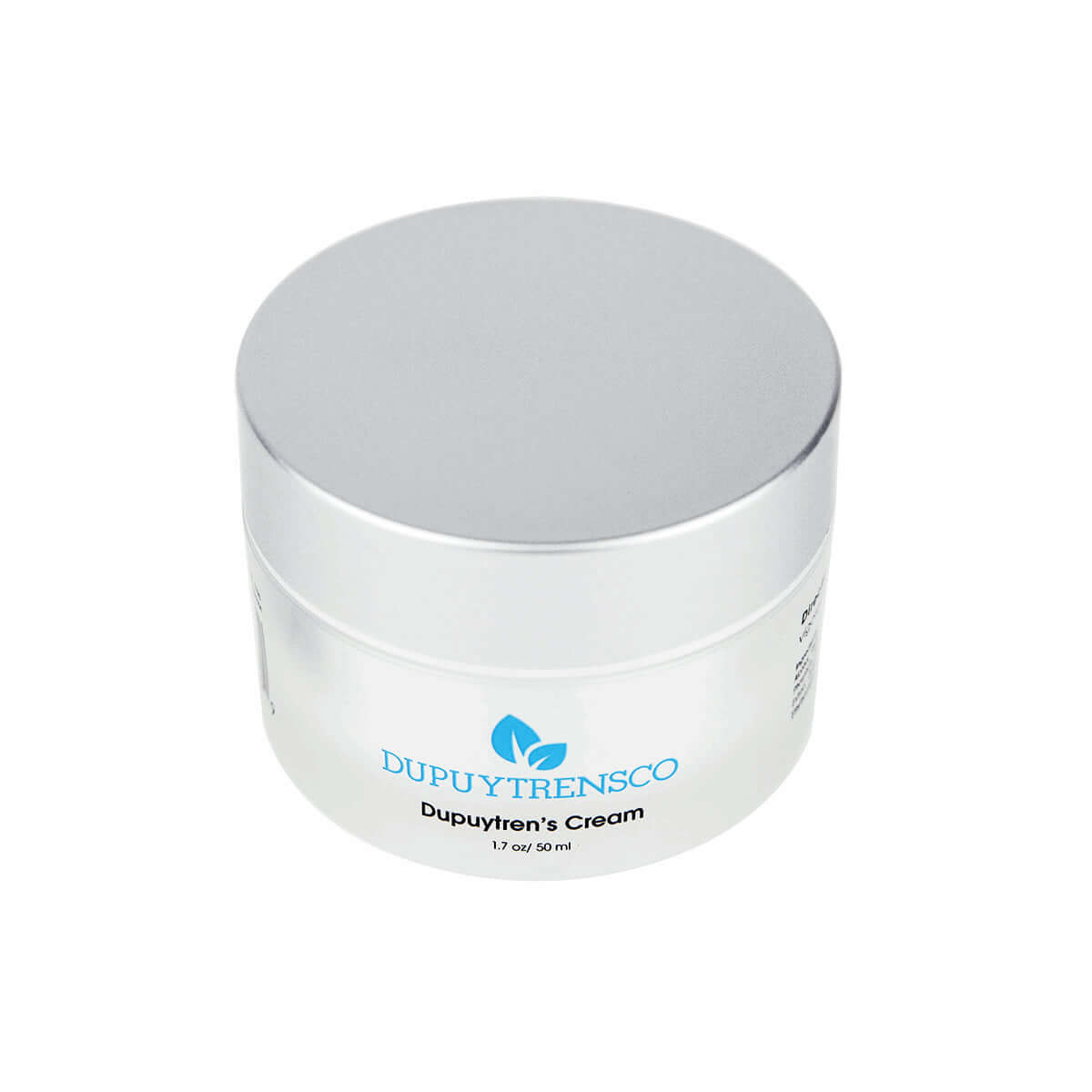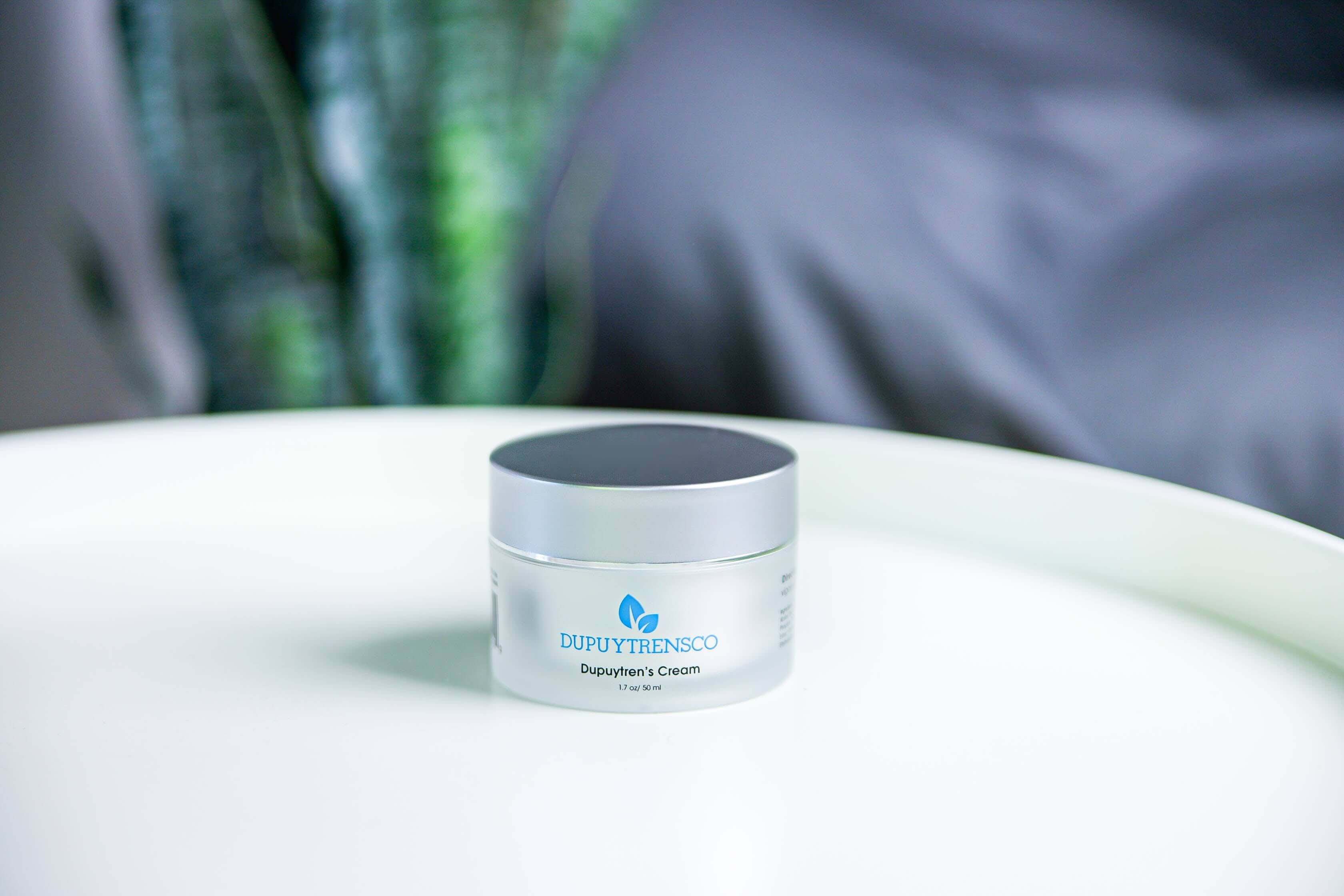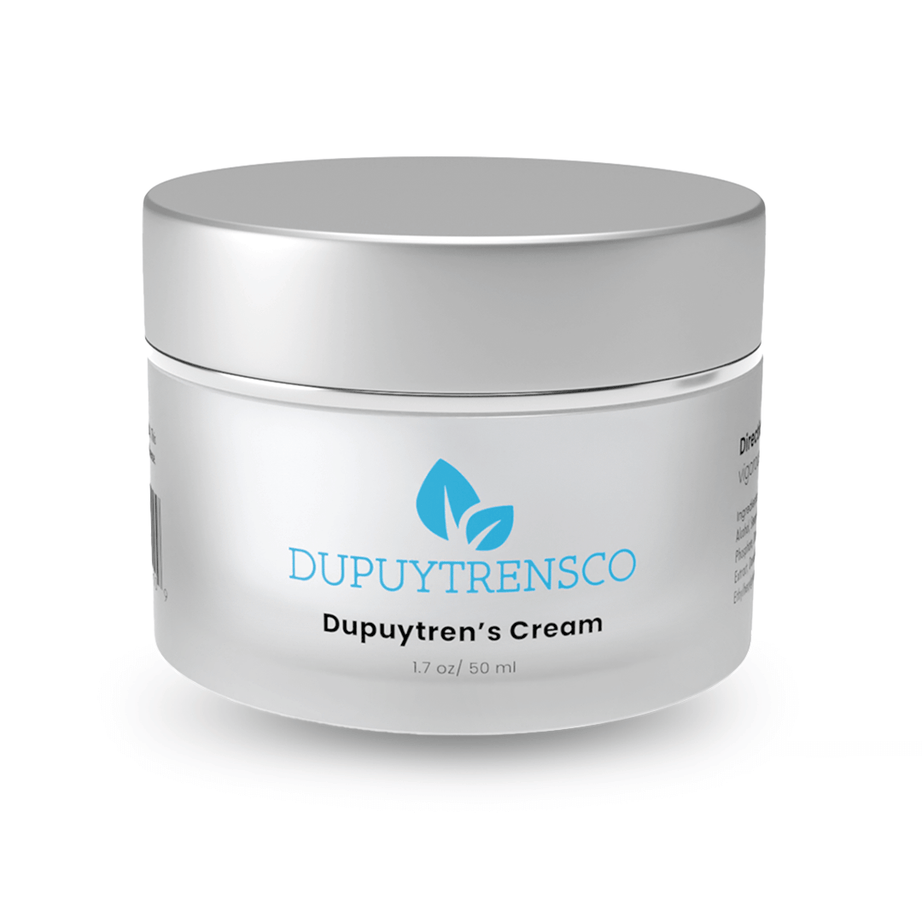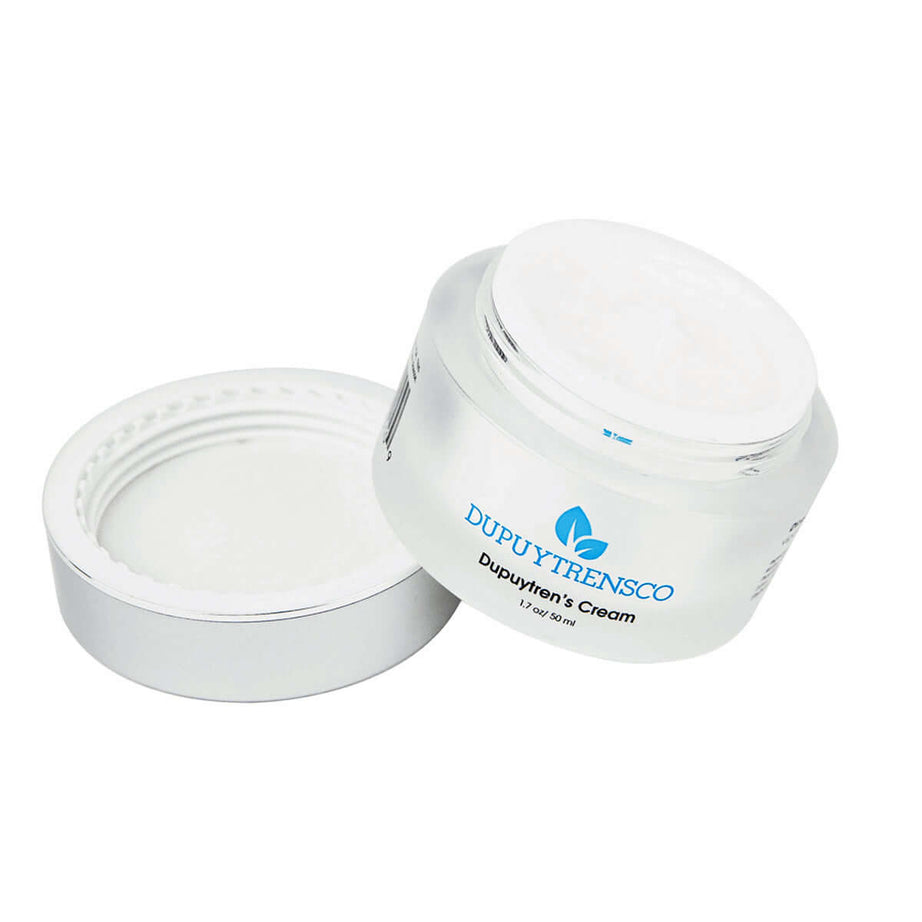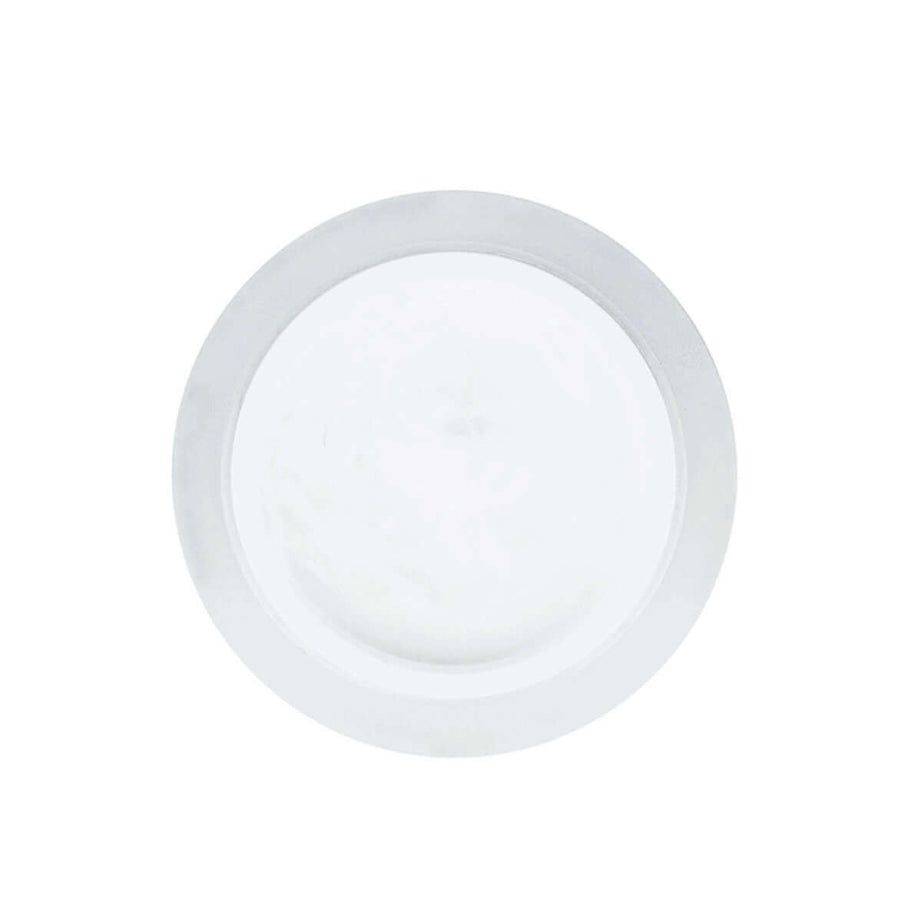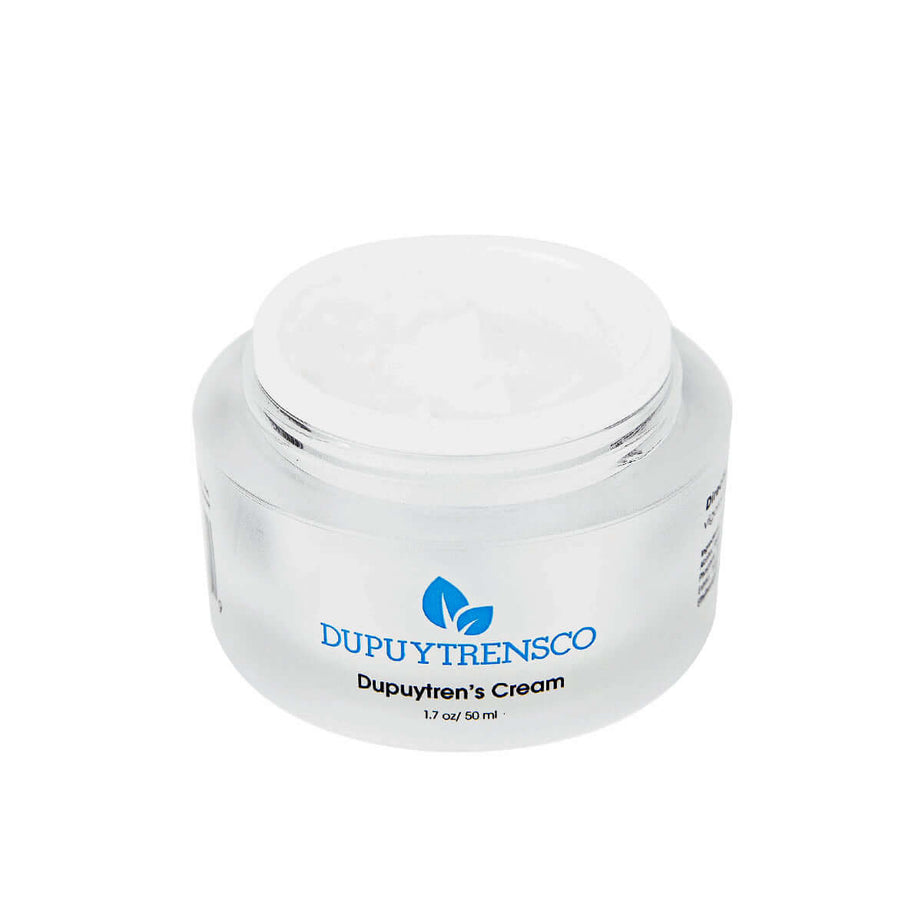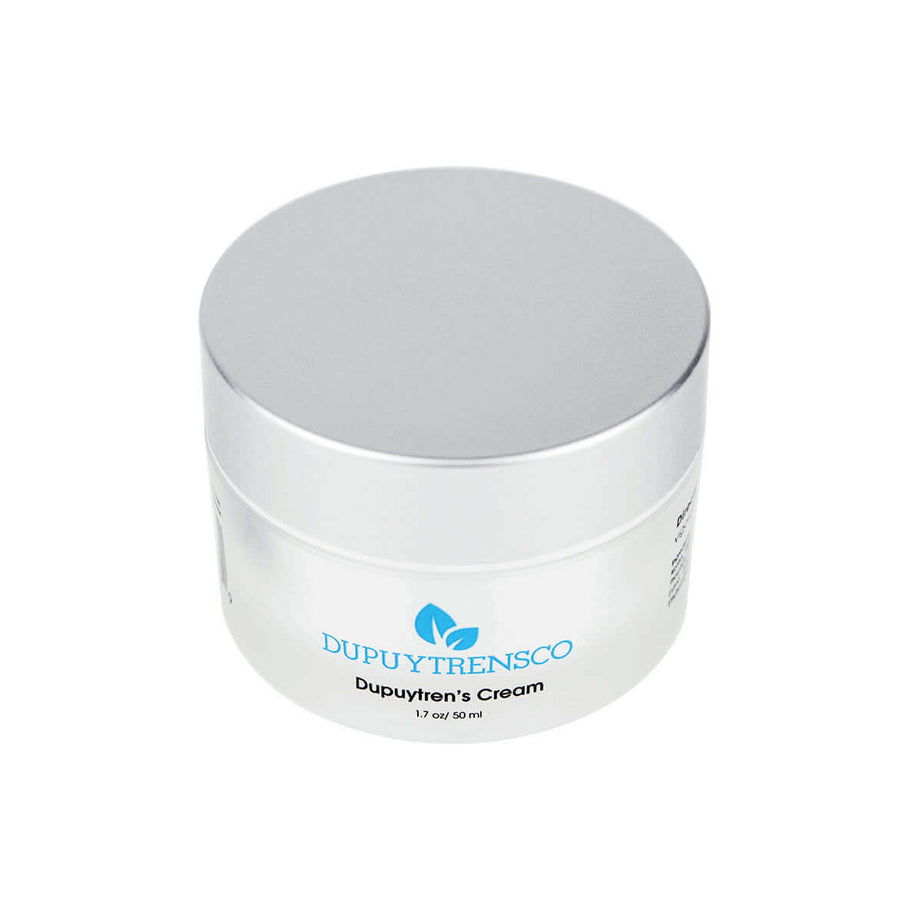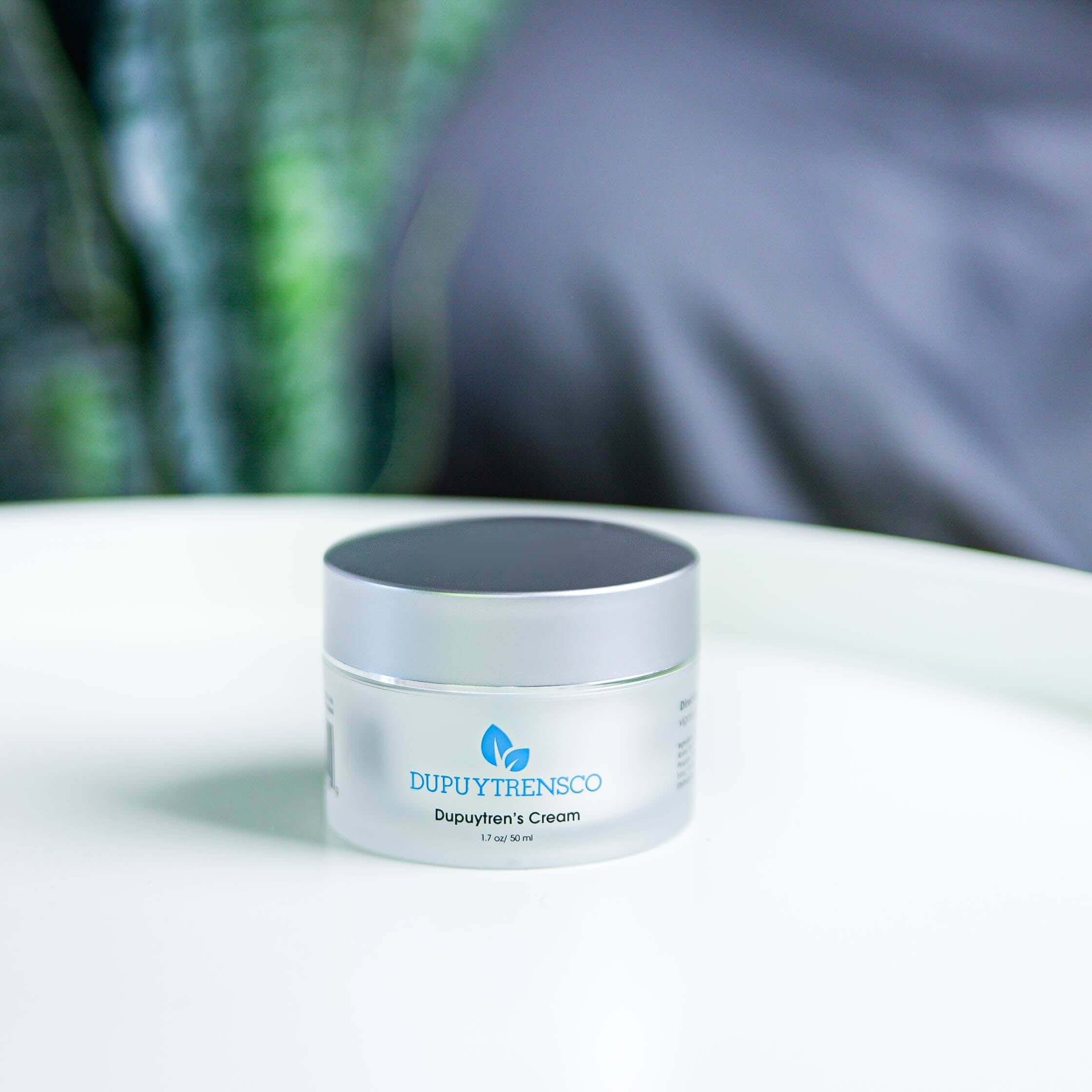 Enlarge photo
Guaranteed Safe Checkout
Trigger Finger | Dupuytren's Natural Cream
Tax included.
Dupuytren's Cream is the only natural, non-invasive alternative for the millions afflicted with Dupuytren's Contracture. Customers have found relief from the symptoms of Dupuytren's Contracture without injections, needle therapy, or surgery. Although Dupuytren's and Trigger Finger are distinctly different, many people suffering from Trigger Finger also find the anti-inflammatory properties in Dupuytren's Cream highly effective in fighting the effects of Trigger Finger Learn More.
Disclaimers: These statements have not been evaluated by the Food and Drug Administration. This product is not intended to diagnose, treat, cure, or prevent any disease.
Guaranteed Safe Checkout
Introducing the Ultimate Trigger Finger Solution – All-Natural Trigger Finger Cream!
Are you tired of living with the discomfort of Trigger Finger? Look no further, because Trigger Finger Cream is here to transform your life. Say goodbye to invasive injections, painful needle therapy, and costly surgeries. Our revolutionary cream offers a natural, non-invasive alternative that has already provided relief to countless individuals just like you.
But that's not all! If you're battling Dupuytren's Contracture, you'll be thrilled to know that our Trigger Finger Cream isn't limited to just one condition. Many Dupuytren's Contracture sufferers have experienced remarkable results, thanks to the powerful anti-inflammatory properties packed into every jar of Trigger Finger Cream.
What sets us apart? It's our unique formula that targets the fascia tissue beneath your skin, disrupting the formation of irritating nodules and pits in your palms, which can eventually lead to the dreaded cord of scar tissue pulling your fingers out of alignment, especially the ring finger.
Our secret weapon lies in the synergy of nature's most potent scar treatments and anti-inflammatory agents. With ingredients like Arnica-Montana, Vitamin E, Tamanu Oil, Aloe Vera, and Sunflower Oil, Trigger Finger Cream harnesses the power of Mother Nature herself to combat Trigger Finger. 
For optimal results, simply apply Trigger Finger Cream 1-2 times a day and massage it vigorously into the affected areas of your palm and fingers. You'll experience fast absorption without any greasy residue or unpleasant odor.
But before you start your journey to relief, here are a few essential tips and cautions to keep in mind:
- For external use only.
- Apply directly to cords and nodules.
- Enjoy quick absorption, leaving no greasy feeling or unwanted odor.
- Store it in a cool, dry place.
- Keep it away from your eyes.
- Ensure it's out of reach of children.
- If you experience any irritation, rash, pain, or unexpected side effects, discontinue use immediately.
Don't let Trigger Finger hold you back any longer. Take control of your life and experience the natural, non-invasive solution that countless others have trusted. Trigger Finger Cream is your path to a more comfortable, pain-free future. Try it today!
Disclaimer: Results may vary and testimonials or claims made in this content should not be taken as guarantees.